44

Market Expectation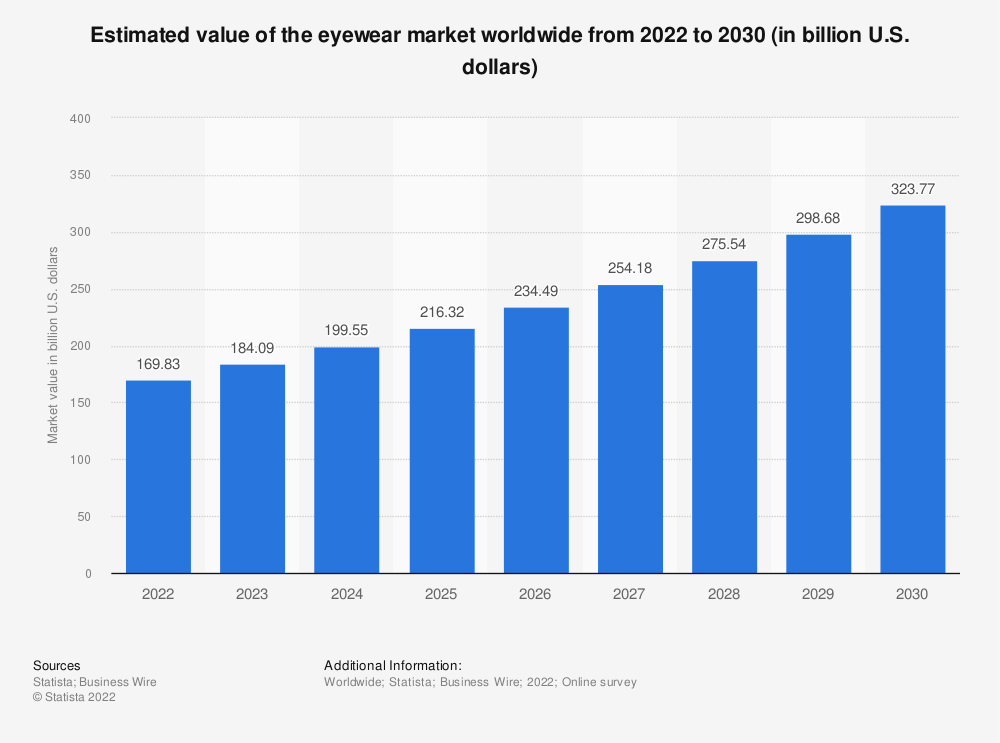 According to the source from Business Wire, The global eyewear market size is anticipated to reach USD 323.77 billion by 2030. It is expected to exhibit a compound annual growth rate (CAGR) of 8.4% from 2022 to 2030.The growth can be attributed to the growing trend of customized eyewear.
With regards to the distribution channel, the e-commerce segment is anticipated to observe a considerable growth rate of more than 9.5% by the end of 2030. This can be credited to benefits associated with the channel, such as ease of access, improved functionality, better discounts, and buying options.


As a certified eyewear manufacturer, we offer a stable supply and a wide range of additional services.
We Are Willing To Grow Up With Our Clients.





The Most ?
Which Situation Bothers You